TechAdvance™ Technology Assessment Tool
References
The following list contains some customers and development partners who trust in our products and services. Please contact us for further references.




The University of Adelaide
Adelaide, Australia




Barcelona Media
Barcelona, Spain




Brussels Enterprise Agency
Brussels, Belgium




Carleton University (Sprott School of Business)
Ottawa, Canada




Consorzio Pisa Ricerche
Pisa, Italy




INRA-Transfert
Paris, France




Kasetsart University
Bankok, Thailand




Mediterranee Technologies
Marseille, France




Nelson Mandela Metropolitan University
Port Elizabeth, South Africa




SARIMA (Southern African Research & Innovation Management Association)
Pretoria, South Africa




Science-to-Business Marketing Research Centre
Münster University of Applied Sciences
Muenster, Germany




TecMinho Universidade do Minho
Guimarares, Portugal
Log-in
Award
TechAdvance™ received TAKE IT UP award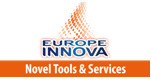 Handbook
The TechAdvance™ Handbook is a paper-based handbook designed to allow the assessment of research and technology projects.
Contact
If you have any questions or concerns, please do not hesitate to contact us!

Contact person:
Todd Davey | Victoria Galan Muros