TechAdvance™ Technology Assessment Tool
TechAdvance™ Concept
Assessment of research projects (Assessing)
TechAdvance™ assesses research and technology using a
simple model with three-axis
: Market Attractiveness, Technology Potential and People. Technology and research projects can be assessed against
43 researched criteria
. The assessment ensures that the most important criteria for commercialising research and technology are recognised in the scoring using a
weighting system
.
Portfolio management & prioritisation (Structuring)
Following the assessment, the score from each criterion is added together to give an overall score providing an
assessment of the project's potential
. A structure is supplied for the
prioritisation of resources
allocated to projects according to their score. The method therefore presents valuable information for decision-making about the
technology potential of a project or a portfolio of projects
.
Identification of unforeseen project issues (Risk Management)
The assessment criteria provide a
valuable checklist of considerations to prevent unforeseen issues exposing risk
in the commercialisation process.
A guide to develop the 'ideal' commercialisation project' (Developing)
The method is built into a
stage-gate process
to make the assessment more practical and usable within your organisation. The method
'red-flags' potential project issues
and areas for project improvement in order to improve the likely commercialisation success of the project.
Log-in
Award
TechAdvance™ received TAKE IT UP award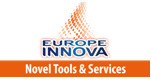 Handbook
The TechAdvance™ Handbook is a paper-based handbook designed to allow the assessment of research and technology projects.
Contact
If you have any questions or concerns, please do not hesitate to contact us!

Contact person:
Todd Davey | Victoria Galan Muros